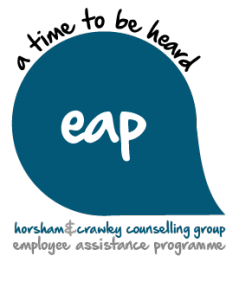 Horsham & Crawley Counselling Group CIC is an established provider of employee assistance counselling, reflective practice  and well-being support to organisations and companies in our local areas. We offer a number of support options for your workforce, please see below for details of how we can help. We offer competitively priced, tailor-made packages to suit your needs and can offer support from our base in Horsham, or we can come to you.
If you are an employee coming for counselling click here for more information.
What we can offer…
Counselling Sessions
Counselling is the provision of professional assistance on a weekly basis to help with resolving personal or psychological problems.
Our experienced counselling team provide rapid and therapeutically effective short-term counselling support.  We operate from our main base in Horsham and can also offer counselling support in Crawley. We can also consider if we can come on site to support your teams.
If you are an employee coming for Employee Assistance Counselling please click here for more information.
Reflective Practice
'Reflective Practice is a way of recognising and articulating what we're learning on a moment by moment basis. Chartered Institute of Personnel & Development
We work with employers to create space within the working week for managers and employee teams to reflect on their experiences at work and to consider how they might manage their own self care and deal with uncertainty or change.  Our experienced therapists will help them to work through processes of change and improve their resilience.  This has proved particularly valuable for teams who have had difficult experiences whilst working at home in dealing with the public during the pandemic and managing transitions back from the 'Nowhere Office.'
Well-being Support Sessions
Our team of well-being advisers are able to offer short term well-being support for your employees with a focus on managing mental health and reduced stress and anxiety at work or their personal lives..
Advisers work proactively to provide signposting and resources that might be helpful, and to identify other support services, utilising our knowledge base around local support.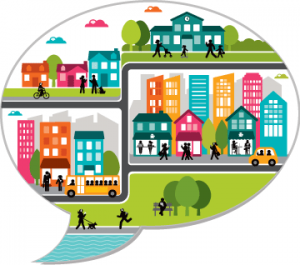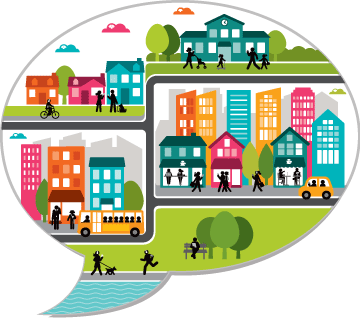 Workshops
We deliver workshops for larger numbers of employees on specific topics which affect mental health and performance at work. Examples of topics are: battling stress, building resilience and managing anxiety.
Testimonials
Recent testimonials from colleagues who have experienced our work
EAP counselling
'Thank you for all your help…I wouldn't have been at work without it.'
'I wouldn't have been able to return to work as soon as I did without this support.'
Reflective Practice
'Today's session allowed us to have that break away from work, think about ourselves and gives us time to rethink
new strategies to looking after our own wellbeing.'
'Being able to voice true feelings in a safe neutral environment.'
'I could think straighter and apply myself to things that I needed to do after the
session. I felt more positive about work and my home life'.
I will think more consciously about how my thoughts and emotions might be
affecting my actions, and how this might come across to other people, as well as
being more mindful that other people's thoughts, emotions and past
experiences affect them too.'
Our rates for Employee Assistance counselling, well-being and workshop packages are cost effective and competitive and we welcome the opportunity to provide support to companies and organisations within our local communities. We are happy to provide quotations for any of these services. Please email [email protected] and we will be in touch.
HCCG  CIC is proud to provide support to the employees of our business communities: