We're a team of qualified and experienced counsellors based at Alphacom House, Oakhill Road in Horsham.
COVID-19 outbreak – We Are Open
We are back to working face to face in a Covid-secure building. We are also continuing to work remotely, on the phone and online if you would prefer. We also have a page of resources and signposting around COVID-19 which we hope will help, just click here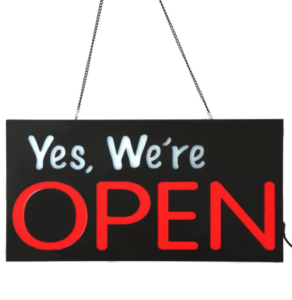 For updates on NHS guidance on COVID please go to https://111.nhs.uk/covid-19
We operate as a Community Interest Company (CIC), our social mission is to offer an affordable community based counselling service to adults, children and young people in Horsham, Crawley and the surrounding areas..
Our counselling team can help support you if you are experiencing anxiety, depression, stress, bereavement, relationship difficulties or simply if you want to make some changes in your life.  We aim to see you as promptly as we can and with flexibility around appointments. We are committed to working at your pace – so we can offer both short and long term therapy.
Equality, Diversity and Inclusivity
Our commitment to fair access to our services can be read here
Wait times
We have high levels of demand for our adult counselling service at present – please read this page for more information about our current wait times.
  Looking for support for an employee?
If you are an employer looking for counselling assistance for your employees please click on the tab at the top of this page.
If you are coming for counselling via your employer please click here
   Looking for counselling support for a child or young person?
You can read more information about our Parent Adolescent Child team's work here.
Our work with children is currently suspended but we are still able to work with teenagers via remote sessions, just email or call us.
Next steps….
We hope you'll find the information on these pages helpful – please use the links above to read more about our service.  To enquire about an initial appointment use our contact form or call us on 01403 217900. 
Privacy and Personal Data
Our Privacy Notice contains all the information you may need about the personal data we collect from you and the use of this website.
Our counselling team….
In addition to our qualified counsellors' we also have a number of counsellors in training who are based with us whilst working towards their professionally recognised counselling qualifications.
Recruitment for clinical placements
Applications from qualified counsellors are very welcome at any time, please email [email protected]
Research… HCCG is from time to time engaged in research projects with educational institutions aimed at increasing our understanding of how we deliver our services to you. We will always let you know if we have a research project running and give you more information.
We're a not for profit talking business that supports the mental well-being of the residents of Horsham, Crawley and the surrounding villages.  We make time for you.