Our team of qualified and experienced counsellors are based at Alphacom House, Oakhill Road in Horsham.
We operate as a Community Interest Company (CIC) whose mission is to offer an affordable community based counselling service to adults, children and young people in Horsham, Crawley and the surrounding areas..
Our counselling team can help support you if you are experiencing anxiety, depression, stress, bereavement, relationship difficulties or simply if you want to make some changes in your life.  We aim to see you promptly and with flexibility around appointments and we are committed to working at your pace – so we can offer short or long term therapy.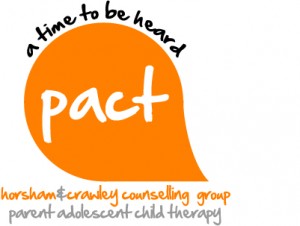 Are you looking for counselling support for a child or a young person?
You can read more information about our PACT team's work here.
Next steps….
We hope you find the information on these pages helpful – please use the links above to read more about our service.  To enquire about an initial appointment use our contact form or call us on 01403 217900.
Our counselling team….
In addition to our qualified counsellors' we also have a number of student counsellors' whom are based with us whilst working towards their professionally recognised counselling qualifications.
Joining us….
If you are a qualified counsellor who would like to join us please click here for further information.   We have now completed our current round of recruitment for student counsellors.  We will post here again when recruitment reopens early next year.
We're in the talking business because we believe talking and listening supports your mental health – with us you can talk for as long as you need.
You can support your local counselling service by becoming a giver at The Giving Machine, each time you shop online we receive a donation, it costs you nothing.  Go to The Giving Machine and use our quick sign up code 265578